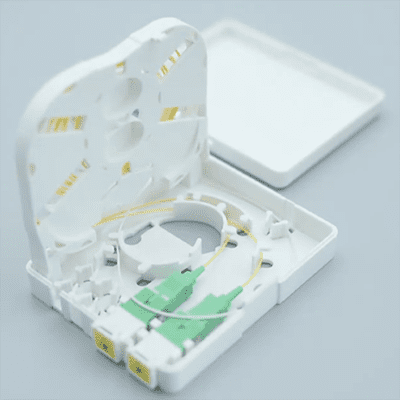 Fiber optic wall outlet is also called fiber faceplate, it is a mini fiber termination box designed for connecting home cable to optical communication device in FTTH internet deployments.
Fiber optic wall outlet usually is used as termination point to connect with patch cable for home or small office installation. It has the functions of fiber termination, storage and junction. These fiber optic sockets all for wall mounted or desktop installation . They are with SC or LC Port for 1 fiber, 2 fiber, max 4 fiber splicing with fiber pigtail in fiber access netwrok .
These box-shape fiber optic wall plates are specially used for FTTH, FTTD Solution, We provide free service for logo printing.
---
View ALL Fiber Optic Wall Outlets