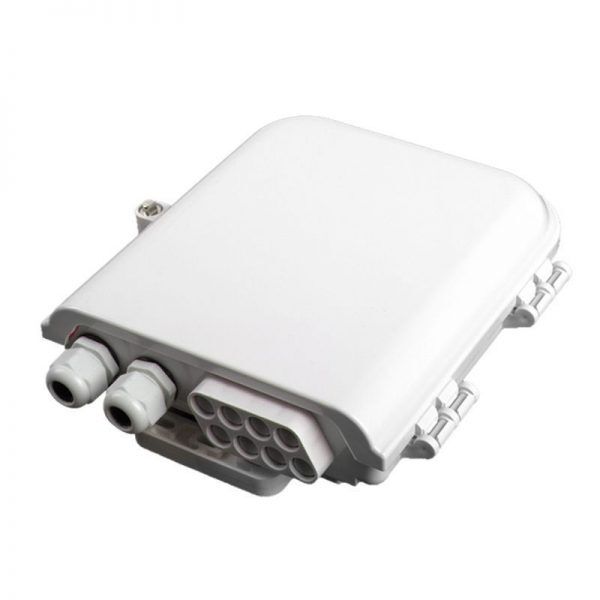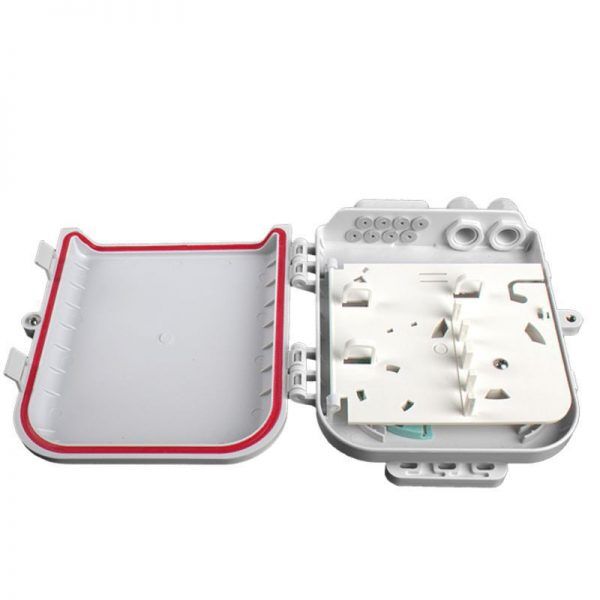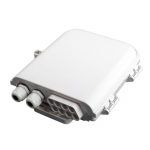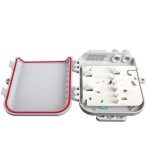 8 Port Outdoor Wall Mounted Fiber Optic Splitter Distribution Box
$6.38
Wall Mount, Can Pre-load PLC Splitter, Adapters and Pigtails
Waterproof, protection level IP65
Support 1×4 or 1×8 mini PLC splitter
Adapter slot for easy installation
Reasonable bending radius for fiber protection
Description
The 8 port fiber optic termination box is designed to realize the connection between optical cable and pigtail or splitter in FTTH network systems. It allows for easy organization of optical fiber. The plastic fiber box offers the functions of mechanical/fusion splicing, splitting, and distribution. The fiber optic splice box is suitable for indoor and outdoor wall mounting applications. It is widely used in FTTH network projects for the end termination of residential, business buildings, and villas, it adapts to fiber optic cable distribution and terminal connection in the optical system.
This fiber distribution box comes with 2 inputs and 8 outputs ports, which is ideal for FTTH, FTTB systems. The termination box is of engineering plastic so that can give solid protection for fiber optic cable and splice joint. The lock gives the fiber junction box extra security, furthermore, the double-layer design saves space and makes the fiber optic cable installation and maintenance easy. It can be used as termination box for splicing with pigtail, also can work as splitter box by installing the mini plc splitter to distribute the optical signal. The adapters can be easily installed in the 8 port fiber termination box to realize the quick connection.
Topfiberbox can bring trusted fiber connectivity solutions with competitive prices and good service.

Specification:
| | |
| --- | --- |
| Size(mm) | 205x215x55 |
| Suitable Adapters | SC |
| Material | ABS+PC |
| Cable inlet | 2 Ports |
| Fiber outlet | 8 Ports |
| Max Fiber capacity | 8 Cores |
| Applications | FTTH,FTTB |
| Trademark | Customized |
| Lead Time | 5 days for 100pcs, 10 days for 800pcs |
| MOQ | 100pcs |
We provide a complete line of fiber termination box for the FTTH solution.
Our typical fiber junction box is with 1/2 / 4 / 6 / 8 / 12 / 16/ 24 ports.
OEM service is available in all these wall-mounted fiber enclosures.
Our Services