topfiberbox
When you're establishing a new or existing network in your house or company, among those questions that you could be asking yourself is "What sort of fiber optic distribution unit do I use?" And that's a superb question. Let's have a look at our site for extensive collections of wall mount patch panels.
What is Wall Mount Fiber Patch Panel?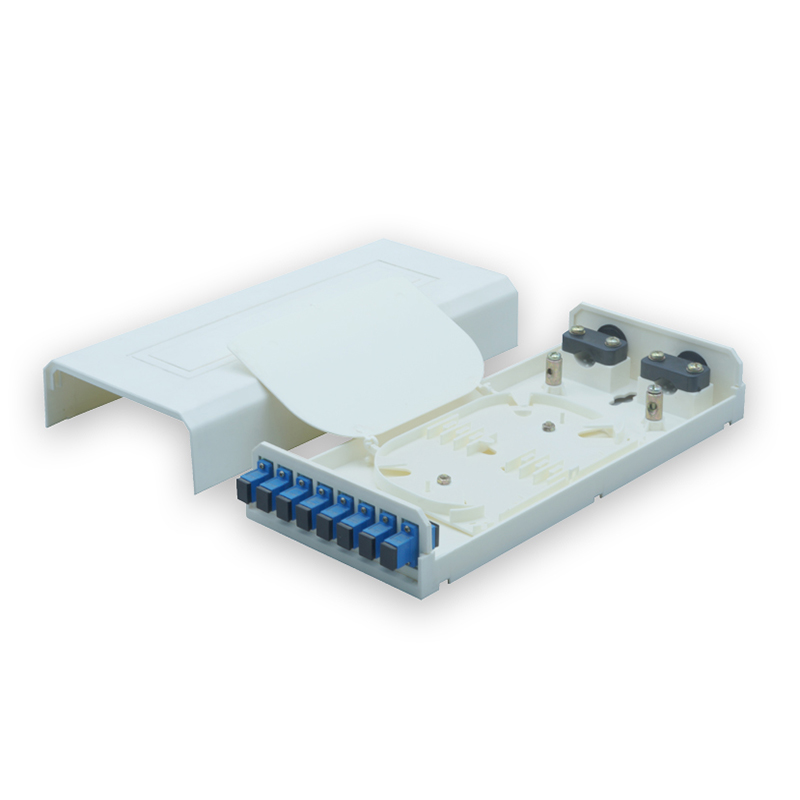 Wall Mount fiber patch panels are all made to be affixed on a wall or adapted to be fastened on a pole. Comparing with other patch panels, they are supposed to be a network termination point, and also keeping security and organization. The fiber optic wall mount patch panel is a handy way of forging connections since it can be used with pigtails such as splicing; or it may accommodate pre-terminated fibers together with connector by approaching loaded with coupler plate.
Whatever rack mount fiber patch panel or wall mount one , they all comes with entry point for incoming optical cable, a splice tray, and exit points for dividing optical cable. The splice tray combines incoming cable using a pigtail or a connector to keep the transmission of the signal. The ideal link comes in splicing the cable using a fiber pigtail. The other solution is the field termination by utilizing a fast connector.
8 port wall mount fiber patch panel
Its Advantage:
One benefit of wall mount patch panels would be your space-saving aspect. Since it usually is mounted on the wall, it conserves space on your office or media cupboard by getting rid of the need for a desk or rack. All that's required is sufficient room for the device to be mounted on the wall and allow the doors to open. It can be equipped with many layers; therefore, installers and servicers can get certain components easily.
They may be loaded or unloaded with pigtails or adapter; therefore, the installer can put in the required components separately. These wall mount fiber termination boxes can accommodate two to 576 splices and two to 144 ports. Based upon your fiber network project, these patch panels may use LC, SC, FC, and ST connectors to complete the various fiber types.
Conclusion:
If a desk or stand space is an issue, the wall mount fiber optic patch panel can be exactly what you want to complete your cable connection and protect your system. With it is dust-tight and lockable, they can secure your network from hindrance as well as the surroundings.