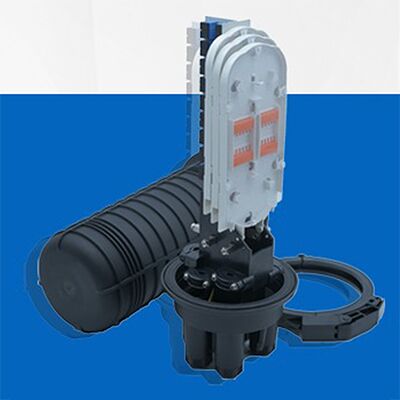 Dome fiber enclosure is also known as vertical fiber optic splice closure, which is used to make two or more outdoor optical cables connect in the outside plant(OSP) or other harsh environments.
Dome enclosure applies in aerial, pole, wall, duct direct buried type installation, which is used for direct connection in optical fiber transmission system.
Our Opticube fiber optic splice enclosure is with reliable sealing ability and provides IP68 rated protection. In addition, it has high mechanical strength and stand-out shell, which ensures the cable joint from hostile environment and endurable.
---
View All Dome Fiber Closures